"CIO Klub founded in 2008 and is the largest non-profit association of Chief Information Officers (CIOs) in India. The mission of the Klub is to Share and Enhance Knowledge on technological advancement and explore better business solutions for the IT community. CIO Klub has 1200+ members spread across 8 Chapters (Mumbai, Pune, Delhi-NCR, Bangalore, Chennai, Coimbatore, Kolkata and Hyderabad).
On 30th June 2018, Pune Chapter has celebrated its 8th Anniversary as well as the 100th event in a grand ceremony at Hyatt Regency Hotel, Pune. The event was also including 4th series of BSE - CIO Klub IT Awards under various business categories to recognize and honor those CIOs who have made significant contributions to their organizations using technologies. The event was full of knowledge sharing sessions on various Digital and Cyber Security topics along with grace the evening with mesmerizing entertainment with the live performance by Indo-Western Fusion music band "SWARAAG"."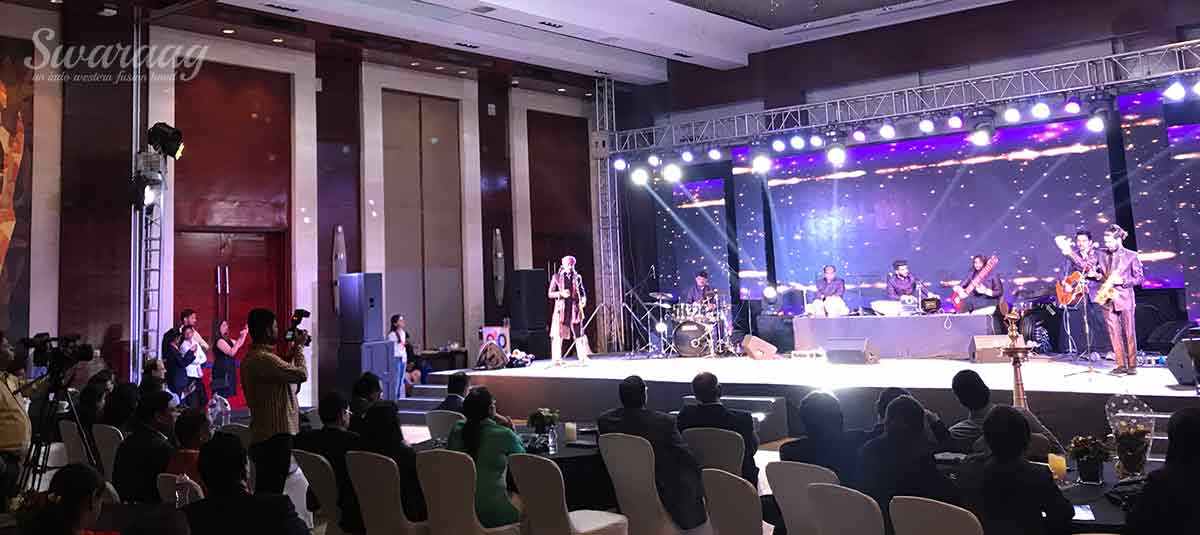 While being a part of BSE CIO Klub IT Awards, Swaraag Team would like to express gratitude for your excellent coverage of the grand opening. Since this was a conference for technologists, We would like to discuss the scope of music technology and live electronics, new products and devices are being developed and presented all the time. So the scope of music technology in music. While performing we use acoustic versions as this helps us to sync with the audience in a better way. "We greatly enjoyed the complete session, and the jamming session with the delegates/singers from CIO Klub raised our moral to cloud nine, Thanks BSE-CIO klub for giving us this opportunity"